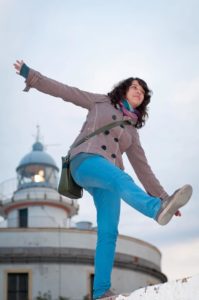 I'm a freelance illustrator and graphic designer based between Madrid, Spain and Den Haag, The Netherlands. I studied Advertising and PR and after working in some agencies, little by little I realized that my true passion was illustration.
As a freelance illustrator, I work for agencies such as Ogilvy, La Despensa, Grow, TBWA, Neolabels, La Isla de Crea, CLV, … with clients such as Engie, Greenpeace, Correos Spain, Lidl, WWF, Bank of Spain, Iberdrola, etc.
In addition, I specialized in graphic design at the Polytechnic University of Madrid and therefore I also do graphic design and editorial design. Some of my clients are ONCE, Save the Children, CharHadas, Fundación Prodis or International School SEK.
I pay attention to details and enjoy finding optimal solutions for my clients.